Lowa 'LADY III GTX'
Ladies Mountain/Hiking Boot
Product information
Lowa 'LADY III GTX' Ladies Mountain/Hiking Boot in Navy Nubuck Leather
The features of the Lady III GTX hiking shoes by Lowa come into their own on long hikes with heavy backpacks. These shoes are made of nubuck leather and feature a high-cut shaft and 2-zone lacing to support your feet and ankles on difficult soils. They have a Vibram Natural outsole and a Medium Shank innersole for firm grip on slippery surfaces. The tread is particularly deep in the front and on the heels, which ensures a natural heel-to-toe movement and perfect traction. The medium-deep tread of the Vibram sole is designed for long trekking tours and hikes with medium-weight packing. Lady III GTX shoes can also be equipped with new soles when the old ones are worn out. It goes without saying that Lowa trekking shoes come with a 100% waterproof but still highly breathable Gore-Tex membrane. Hiking shoes such as the Lady III GTX provide a pleasant foot climate and maximum wearing comfort so you will make it through several-day trips in low and high mountain regions with a smile on your face.
GORE-TEX Lining:
A two-layer lining material is bonded to the GORE-TEX® membrane to create the GORE-TEX® Footwear System which keeps the footwear waterproof yet still breathable. It prevents water from seeping into the footwear, but still lets your foot "breathe" and creates an ideally temperature-regulated environment in the shoe. This, too, even in the cold, in the snow and in the most adverse weather conditions.
Nubuck Upper:
A full-grain leather that has been sanded lightly for texture. This leather has a velvety appearance. Nubuck can be oiled or waxed, or even left in a natural state, depending on the desired look.
C4 Tongue: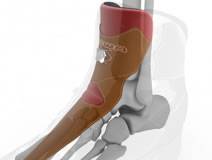 The four main features of the C4 Tongue increase walking comfort noticeably:
Asymmetrical padding (thicker towards the outside of the foot)
Recessed ankle areas (inside higher than the outside)
Flexible curved insert towards the inside of the foot
Soft edging on the upper end
X-Lacing: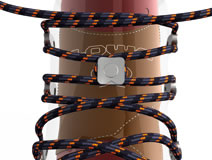 Fixation of the tongue in vertical and horizontal axis, avoids blisters and pressure marks
Independent from instep height
Pressure distribution throughout tongue
Simple handling with lacing instructions on the tongue
Available in Sizes 4 - 8. including half sizes
FREE UK DELIVERY
• Upper: nubuck leather.
• Lining: GORE-TEX® Guaranteed Waterproof
• Sole: Vibram® Natural
No reviews have been left for this product, be the first to
leave a review